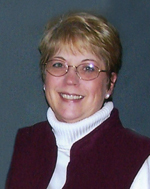 In 1998, I dedided to change careers, and after long months of study began a journey into the human body. As my teachers guided my brain and my hands I quickly knoew I had found a home. In the over 14 years of doing massage I have worked with chiropractors, doctors, acupuncturinsts and a multitude of teachers. Each has helped to prepare me for the next patient, the next injury or the next person that just needed to relax. My practice continues to grow through referral.
My major areas of interest are:
Pre and post surgical recovery

Sports injury and training

Repetitive motion injuries

Auto Accidents - neck and shoulder injuries

Fibromyalgia

Chronic pain, headaches and TMJ

Relaxation and Stress manangement
My goals are:
To help you restore balance and movement to your body and help you move from a place of dis-ease and dis-comfort.
As we begin working together we will form a health partnership and I will become part of your health team. If you are ready to start your journey back to a healthier body, call for an appointment today. Let's get started!
Reviews

---
"Lorane is an excellent massage therapist. I have been fortunate to have her work on me for several years. She has taken the time to ask questions, listen to the answers, and provide treatments that not only give immediate relief but also provide on-going comfort. She is very knowledgeable and will refer you to outside assistance if required to ensure that you receive the required treatment in order to begin the healing process."
- Michelle S, Littleton, Colorado
"As a fitness professional, my body is my most important part of my work. Lorane is my 'service technician' - she knows exactly how to manipulate and stretch my muscles to help 'fix' me and aid in my recover process after a long week. She also has done wonders for helping my plantar faciitis issues with Graston treatments. Her knowledge of stretching techniques is beyond that of many massage therapists, and part of what sets her apart and above everyone else. I look forward to my sessions with her not just because I know I'll feel better physically, but because she's so much fun as well!"
-Andrea Williams, Colorado